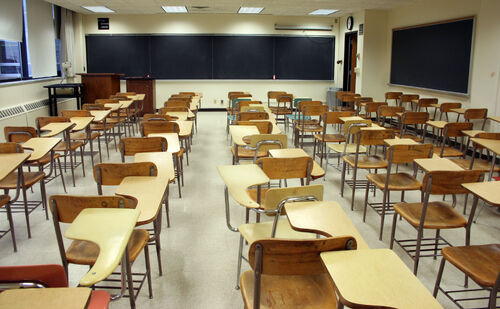 English class
On the chalkboard there is large, rounded words that are scrawled onto it:
Welcome students! Find a seat and listen. There will be a quiz on the book next week.
The room is filled with desks, nearly thirty in total and just in front of the board is a desk where the teacher sits.
Daily Agenda and Lesson Schedule
Sit down.
Agenda
Take Attendance
Read and discuss a chapter
Discuss the themes
Debate
practise questions
Lessons and Schedule
1st Years: Studying Adventures of Huckleberry Finn (8:30 am)
2nd Years: Studying Romeo and Juliet(9:10 am)
3rd Years: Studying Tale of Two cities (9:50 am)
4th Years: Studying To Kill a Mockingbird(10:30 am)
5th Years: Studying Animal Farm (11:10 am)
6th Years: Studying the Great Gatsby (11:50 am)
7th Years: Studying 1984
The texts will change throughout the year.